Resilience and Growth Mindset
The dental industry is one of the most competitive markets in healthcare globally. The demands of patient care, managing costs, competitors, and the complications that come with incorporating new technologies, are just some of the challenges healthcare organisations face. With rapid developments in research, product advancements, and technology, dental and healthcare organisations are facing increasing pressures to adapt and transform. As KPMG have highlighted, the growing demand for care is putting increasing pressure on healthcare systems globally. 
The challenges healthcare organisations face centre on trying the achieve the same objective – how to finance and deliver the highest quality of care at the lowest cost. How can healthcare organisations manage these pressures and achieve their objectives? How can we adapt to change while maintaining that competitive edge? What approaches can we embrace to help transform these challenges into opportunities for growth?
This article will outline the importance of developing resilience and a growth mindset in business to meet the demands of the complex healthcare challenges and adapt in a constantly evolving industry. I will argue that encouraging resilience and a growth mindset in organisations and workforces is key to successfully managing change in a highly competitive environment. How can we become more resilient as organisations and individuals? How can we best meet challenges, anticipate difficulties, and adapt to changing technologies more effectively? I will also explore the benefits of adopting a growth mindset in helping to cultivate resilience. A growth mindset encourages us to learn to see challenges not as threats, but as opportunities to learn and growth. How can we adopt a growth mindset to meet the healthcare challenges today and prepare for the challenges of the future?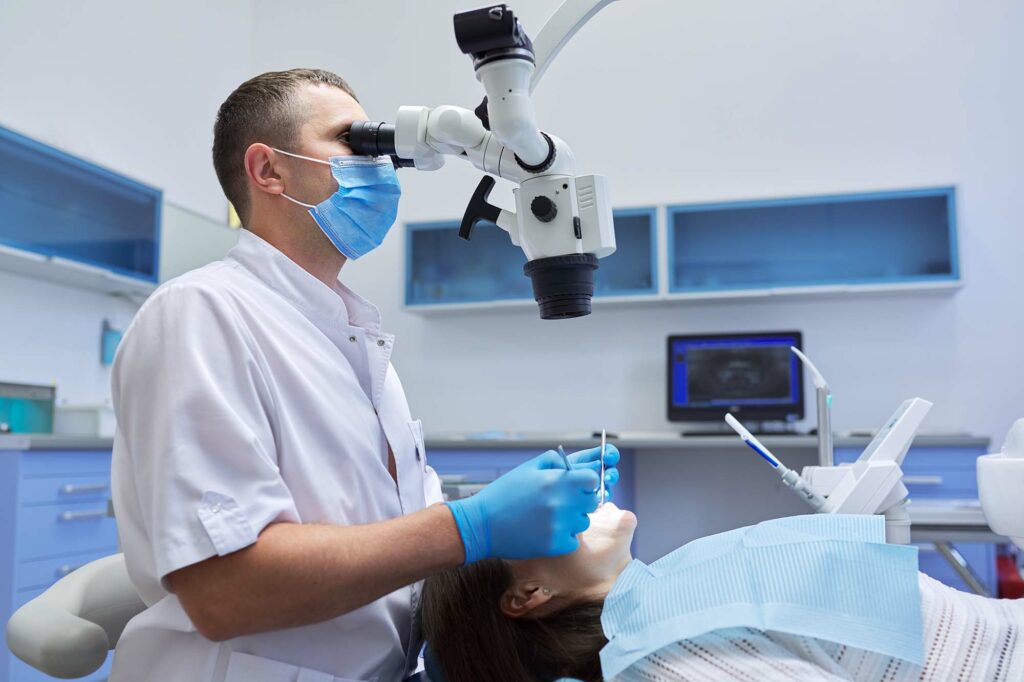 Embracing Resilience in Healthcare
The pandemic placed unprecedented pressures on healthcare organisations to adapt quickly to continue to offer patient care and safe services digitally. In the aftermath of the pandemic, there is a growing realisation of the importance of encouraging organisational resilience, and a growing understanding that strengthening institutional resilience is the key to succeeding in uncertain times. Resilience is the ability to absorb pressure, manage difficulty, and quickly adapt to change. A resilient organisation is one that can quickly adapt to disruption and change without damage to operations or brand equity. A recent Accenture report outlines the need to build resilient healthcare workforces for the future, to successfully adapt to changing healthcare consumer demands and support innovation. Resilient organisations are better able to withstand major shocks and disruptions and are better prepared to meet challenges and uncertainty.
What can we do to cultivate resilient organisations? Strengthening core organisational pillars like core technology and business functions, financial resilience, and maintaining data integrity are certainly important aspects. However, I want to focus on one crucial element of building organisational resilience – cultivating workforce resilience. How can we cultivate resilient workers and maintain a productive workforce that embraces challenges? We should encourage workforces to embrace the growth mindset. The growth mindset is a concept developed by world-renowned psychologist Dr Carol Dweck in her work on motivation and mindset. A growth mindset incorporates a set of beliefs that abilities are not fixed, that we can develop our talents over time through persistent effort. People who believe in the growth mindset are more resilient. They are more likely to persevere in the face of adversity, and to learn from failure. A growth mindset provides motivation to practice and learn. Adopting a growth mindset encourages you to see challenges not as threats, but as exciting opportunities to grow.
A growth mindset encourages you to overcome obstacles, persist through difficulties, and view setbacks as opportunities to learn and grow. A more resilient workforce will lead to a more resilient organisation. According to a McKinsey report, companies that cultivate organisational resilience can gain an important, lasting advantage over competitors. Encouraging workforces to learn and adopt a growth mindset will cultivate resilience and enable them to adapt more effectively to the ever-changing demands of a competitive environment.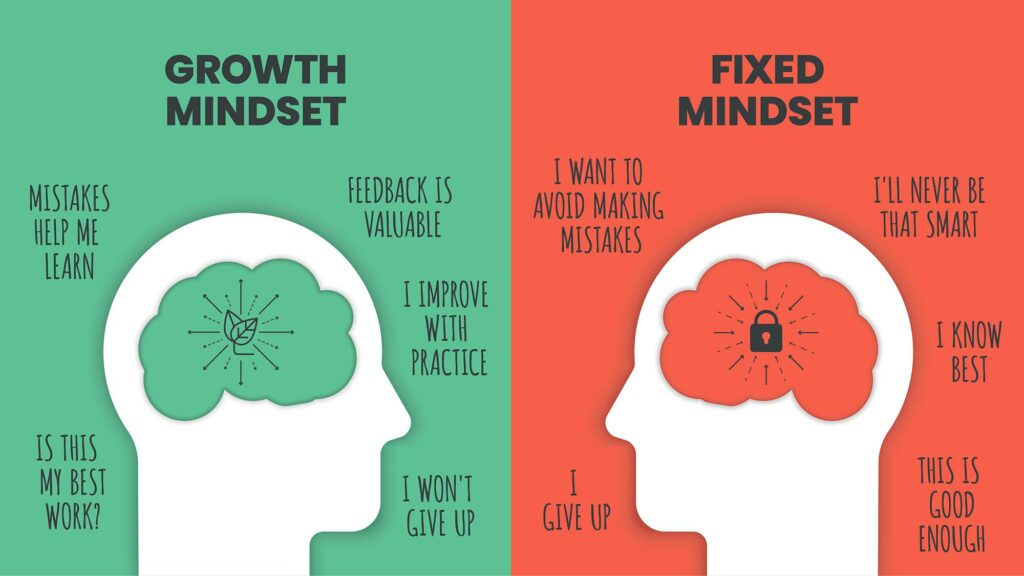 Some Insights: Resilience and The Growth Mindset
Resilience and adaptability have been the key to keeping me on my personal path of growth. Building resilience has helped me to build knowledge and experiences and stand out in my career as sometimes courageous and inspiring. During my 16 years in the dental sector, I have worked for different companies with different levels of responsibility. Above everything, I learned the importance of "to not conform with the norm." Change is not easy. Developing resilience is a challenge, but resilience has played a big part in helping me to embrace the changes and succeed in my career.
Learning and embracing the growth mindset has been invaluable in helping me to meet diverse challenges head on and seize opportunities to grow and develop. It has helped me to approach and understand the environment and sector challenges and seek out new ways to overcome them and flourish. It has motivated me to seek out new challenges, and to develop my skills and experiences. It has helped me to embrace technological advances in my career and motivated me to learn and use new technologies to manage healthcare patient data and engagement to offer better patient care. Healthcare organisations are increasingly harnessing technology to successfully enable reforms, contain costs, improve patient access, and deliver positive and lasting change.
Cultivating resilience and a growth mindset will give healthcare organisations a competitive advantage in adjusting to these changes and in successfully managing new technologies to enhance patient care.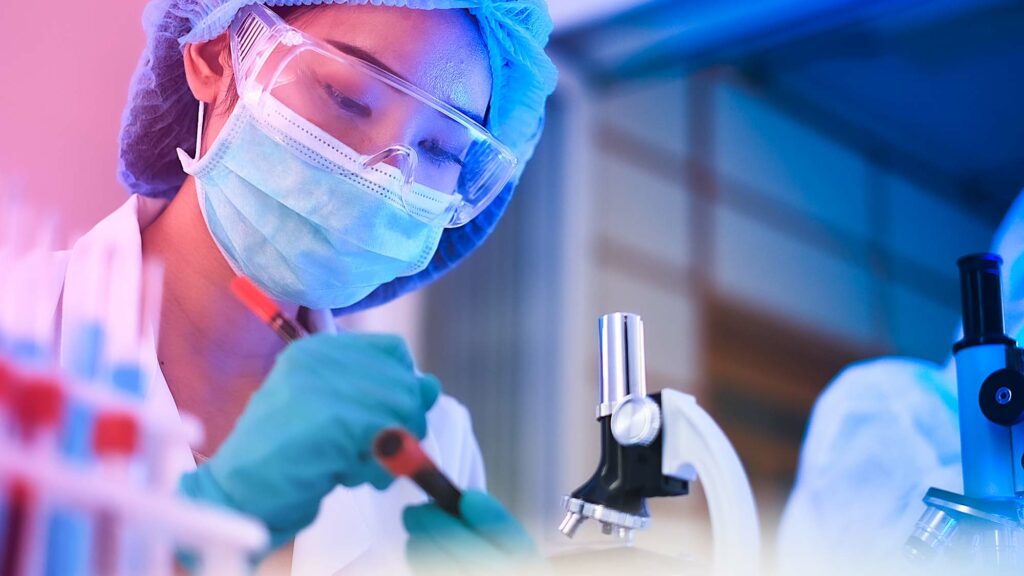 Conclusions: Cultivating Resilience to Meet the Challenges of an Uncertain Future
The dental and healthcare sectors are experiencing profound changes. Technological advances, new research, and changes in patient needs have presented many challenges and opportunities. To prepare for these challenges, and to make the most of the opportunities, I believe healthcare organisations should strive to develop more resilience and learn to embrace challenges as opportunities for growth. The benefits of adopting a growth mindset in business are compelling. Organisations and leaders that cultivate these qualities will have a competitive edge when facing the many complex and evolving challenges in the healthcare sector today and will be better placed to respond effectively to the difficulties and crises we may face in an uncertain future.
In my years of experience in the dental sector, I've learned the importance of resilience and have benefited from adopting a growth mindset when approaching change. Change is not easy. Resilience and mindset play a big part of the process of successfully embracing change. It has not been easy for me to adapt to change in such a fast paced and competitive industry, but it has certainly been worth it.
Axentia – Lead, Transform, Innovate, Develop
At Axentia, we bring fresh thinking and innovative solutions to help healthcare organisation transform, drive change, and realise value.
Are you a healthcare organisation looking for ways to improve operational efficiencies?
Are you looking for help with finance and marketing support, or supply chain or regulatory issues?
Our team can help. We bring a new and empathetic approach to help solve the complex challenges healthcare organisations face. Whether it's in dentistry, medical and diagnostic laboratories, or alternative healthcare and wellbeing, our experienced team will work closely with you to drive change, accelerate growth, and help turn challenges into opportunities.