Office to Lab Conversions
The ongoing shortage of lab spaces is a growing concern in the UK life sciences sector. UK Biotech is booming and high levels of demand for lab spaces continues to exceed available space. A rise in laboratory demand is causing an acute shortage of life science wet lab spaces in Cambridge, with lab demand now three times higher than before the pandemic. Seeking to solve a shortage of lab facilities holding back the sector, there is a growing trend of developers converting old office spaces into science laboratories. In a 'race for space,' with need outstripping supply, office to lab conversions offer a solution to address the problem.
In addressing this need for space, repurposing old spaces is also helping to address the need for sustainability in the design and building of new lab spaces. Office to lab conversions are known to deliver a reduced environmental impact compared to new builds, while offering a faster route to bringing in new lab spaces. This article will explore the office to lab conversion trend and how, with the increasing demand for sustainability in lab spaces, focusing on repurposing old buildings and sustainability in lab design can offer a more environmentally friendly solution to the lab space shortage. What measures should be considered in designing sustainable lab spaces? What steps can we take to deliver sustainability upgrades to existing lab spaces?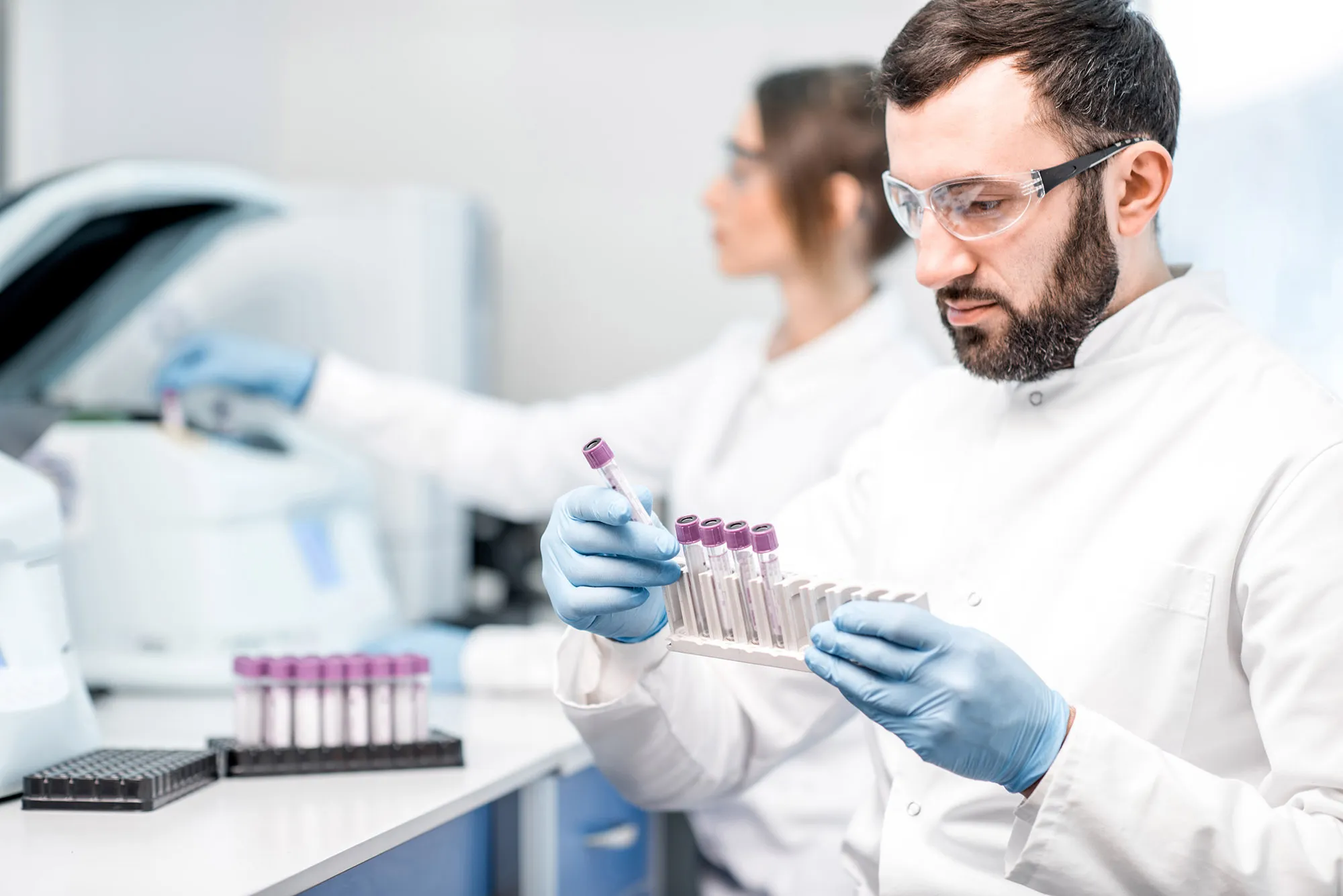 Office to Lab Conversions: Repurposing Commercial Property for Sustainable Lab Spaces
Demand for office spaces has waned post-pandemic, driven by new ways of working. Increasing interest rates are putting pressure on businesses to reduce their property costs. A rise in redundant office space, coinciding with rapid growth in the life sciences sector, is fuelling a trend of landlords converting offices to lab spaces.
The commercial property market is 'bifurcating', with rental values of older buildings like 1970s office blocks dropping and more modern properties holding rental value.  This is due to key areas such as energy efficiency differences between old and new buildings; businesses need less space than pre-pandemic and can be prepared to spend the same money to lease smaller but more modern, energy-efficient properties in an area and with available facilities that their employees will find attractive.
Office to lab conversions have become a more attractive proposition for commercial landlords. Lab spaces attract a much higher £/sqm than equivalent office spaces so the margin available is more attractive to landlords, even factoring in the cost of conversion to labs. Beyond these considerations, office to lab conversions can offer a more environmentally sustainable solution compared to new builds. Lab buildings, processes, and equipment can be resource and energy intensive. Repurposing old spaces while implementing sustainability upgrades presents an opportunity to meet the growing demand for lab spaces while also ensuring the lab spaces are more environmentally sustainable.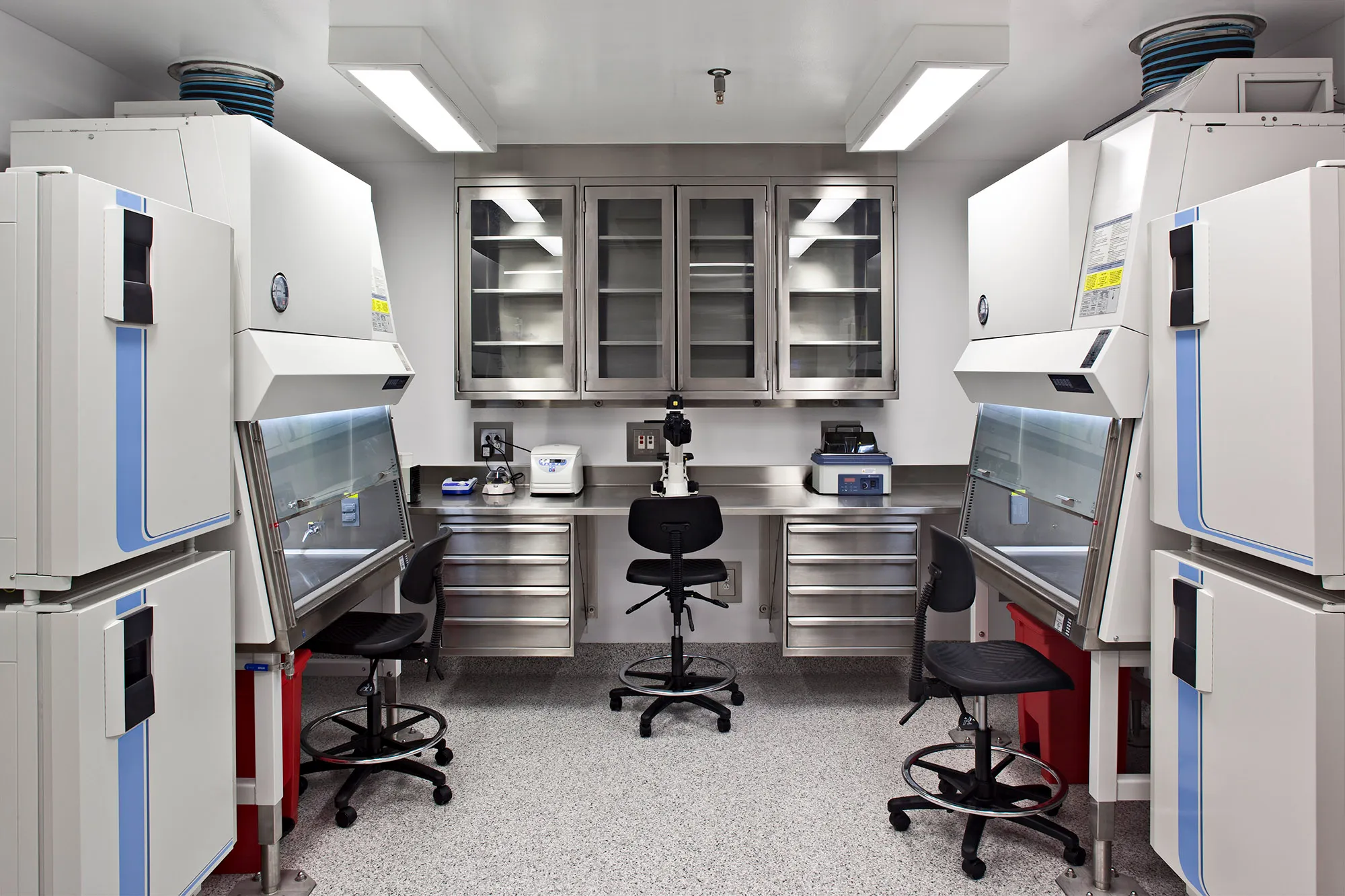 Some Insights: Achieving Sustainability Upgrades in Lab Design and Repurposing
The importance of sustainability and the need to minimise the environmental footprints of lab spaces are becoming more significant. The Royal Society of Chemistry's 2022 Sustainable Laboratories Report showed that 84% of scientists would like to do more to reduce the environmental impact of their work. Repurposing a building has a lower environmental impact compared to a new build. Carbon emissions from new buildings has been shown to be higher than from renovations after 30 years. Concrete is one of the worst offenders from a carbon-footprint perspective. 
The sustainability gains from repurposing office spaces can be heightened by taking into account sustainability best practices in the lab design. This may include installing flexible heating and ventilation systems, heat recapture from high heat-load instruments, and the use of lower carbon footprint materials for construction. It may include smart monitoring of the environment, like installing sensors to measure occupancy and switching off air-con/lighting accordingly and following environmental construction standards such as BREEAM.
Sustainability upgrades may also include assessment of staff routes to work, encouraging more public transport use and providing bike shelters and showers. By taking account of sustainability best practices, office to lab conversions, with lab designs that centre sustainability, offer an effective low carbon alternative to helping increase lab capacity in the biotech sector.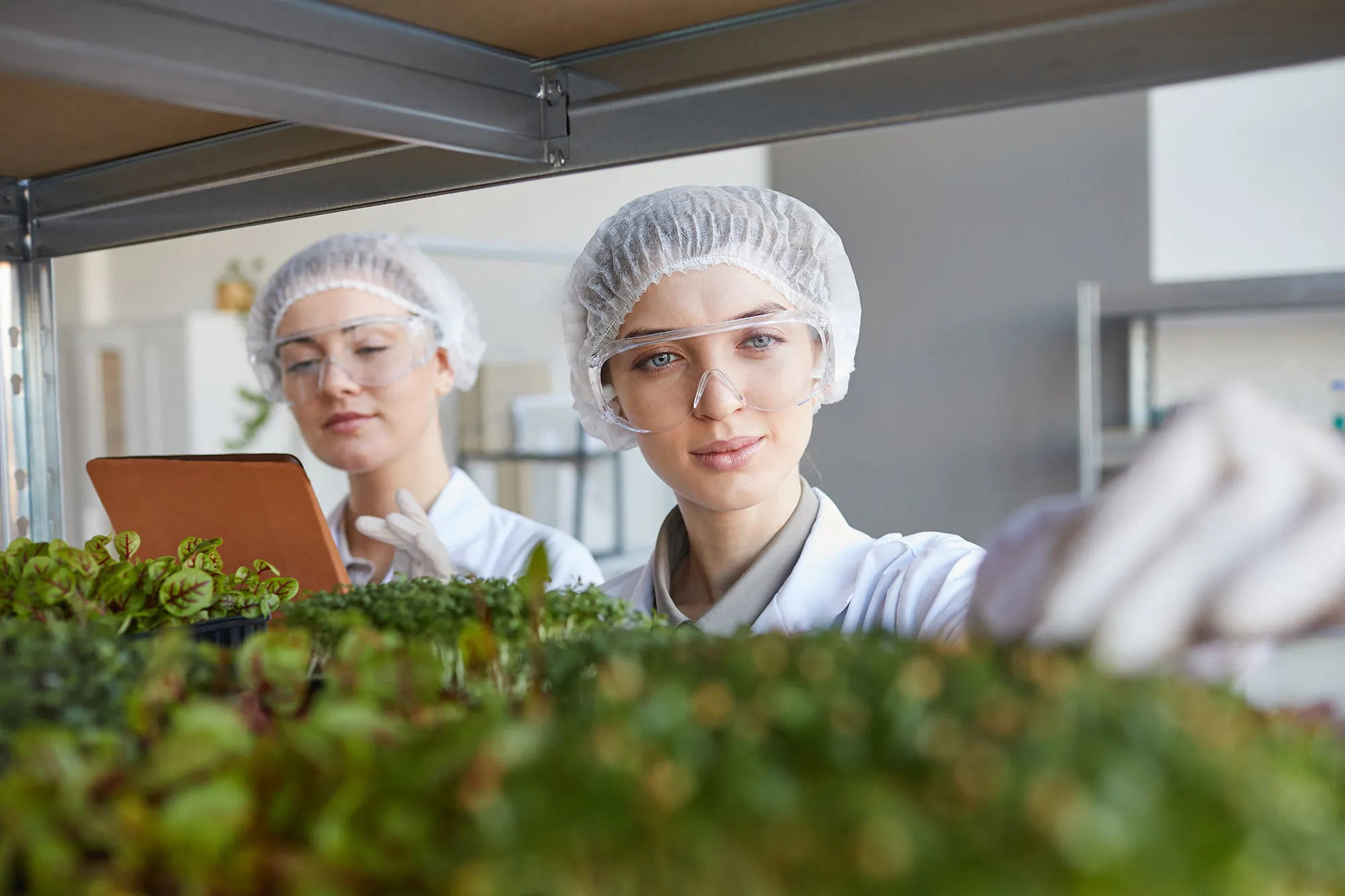 Conclusion: Office to Lab Conversions – Delivering More Sustainable Lab Spaces
The trend for converting offices to lab spaces is likely to continue and the environmental need for sustainable lab spaces will only become more pronounced. Repurposing redundant spaces offers a low carbon alternative to building new premises. Axentia Biotech are experienced in repurposing buildings to lab complexes and have delivered a range of sustainability upgrades, including the installation of PV cells on building roofs (PV=photovoltaic ie. solar cells), the provision of EV (electric vehicle) charging infrastructure as part of car park design, and the design of a multi-use lab to maximise utilisation and reduce resource wastage.
Are you exploring the possibility of converting offices to lab spaces? Are you considering implementing sustainability upgrades to your existing lab spaces? Axentia Biotech can help.
Axentia – Lead, Transform, Innovate, Develop
Axentia Biotech is leading the way in laboratory conversions and in delivering lab sustainability upgrades. Our philosophy is that great lab design starts with the needs of the End User. Our experienced team will act as your single point of contact and bring a wealth of operational experience across different sectors.
From individual lab design consultancy to comprehensive management programmes for lab complexes, our team will support you in delivering sustainability upgrades and sustainable lab conversions.