Marketing and Sales Enablement
It is well-known that Marketing and Business Development teams disagree. It's easy to blame each other when things are tight. When sales are disappointing, Marketing blames the Business Development team for not closing the leads generated through marketing activity. The Business Development team blames Marketing for wasting the budget on brand building and for being out of touch with customers. Either way, revenue is down. There is significant data that demonstrates the benefits of aligning an organisation's business development strategy with its marketing strategy. 
Organisations where business development and marketing teams work to a single marketing and sales strategy achieve 36% higher customer retention rates and 38% higher sales close rates. A 2020 sales and marketing survey commissioned by LinkedIn found that 87% of sales and marketing leaders say collaboration between sales and marketing enables critical business growth, and 85% say sales and marketing alignment is the largest opportunity for improving business performance today.
On the face of it, it seems a simple and completely sensible approach. So, given the scale of the potential benefit, what is preventing closer sales and marketing collaboration? What can businesses do to improve the situation?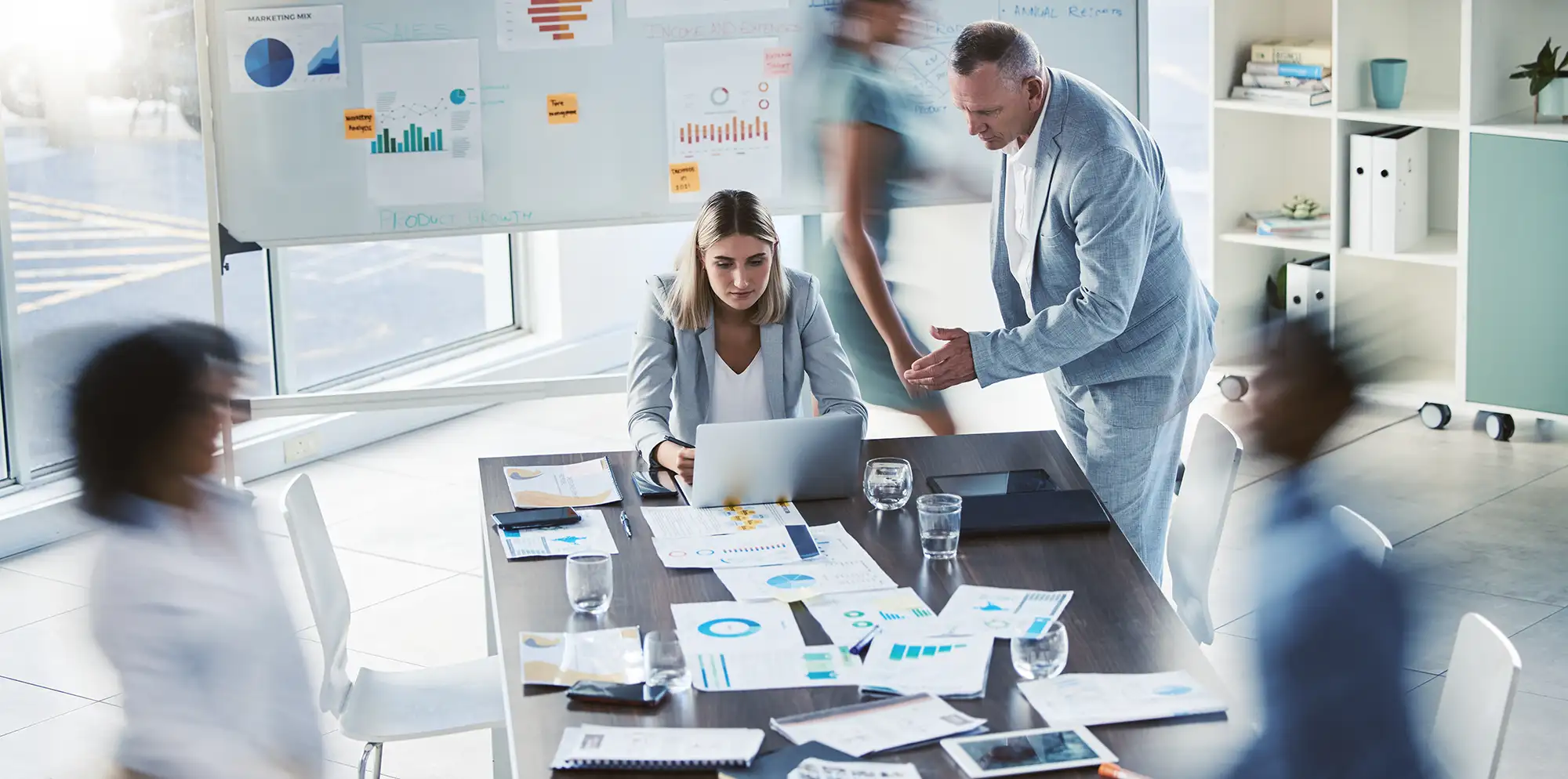 Marketing vs Sales: The Consequences of Poor Alignment
Lack of alignment between these internal strategies and teams results in fewer sales and a longer pipeline — not to mention the hit to company culture and morale as both teams chase separate targets – and neither win. Global research conducted by LinkedIn showed 60% of respondents believed sales and marketing misalignment could damage financial performance. 
Aligning sales and marketing strategies isn't a new concept. In an article published in 2012, 'Aligning Sales and Marketing to Enhance Customer Value and Drive Company Results,' Zoltners, Sinha, and Lorimer wrote: "Well-aligned marketing and sales teams create a powerful, unified, customer-facing force that enables a company to successfully differentiate its products and services from competitors as well as sell value, consistently reinforce its brands, and drive company revenues, profits, and market share."
Without effective marketing, there are fewer prospects to sell to, and without a business development or sales team to convert those prospects into customers, marketing efforts have been completely wasted. Often, sales teams need more knowledge of the marketing process and vice versa. For example, a social media marketer told me about posting on the company's social media only to receive an exasperated call from the Sales Director saying that the product he'd promoted was out of stock. And this isn't an isolated case. One of my colleagues proudly tells of a wonderful, award-winning marketing campaign developed in a previous role. They received a bonus for hitting all their marketing metrics. However, the business development team completely ignored the campaign, which didn't help them achieve their targets. Many organisations struggle to integrate an alignment between marketing and business development/sales, causing customers to be confused and affecting the bottom line. Why is this happening? Everyone is working hard, doing their job to the best of their ability. No one is trying to make life more difficult. So, why are there still challenges?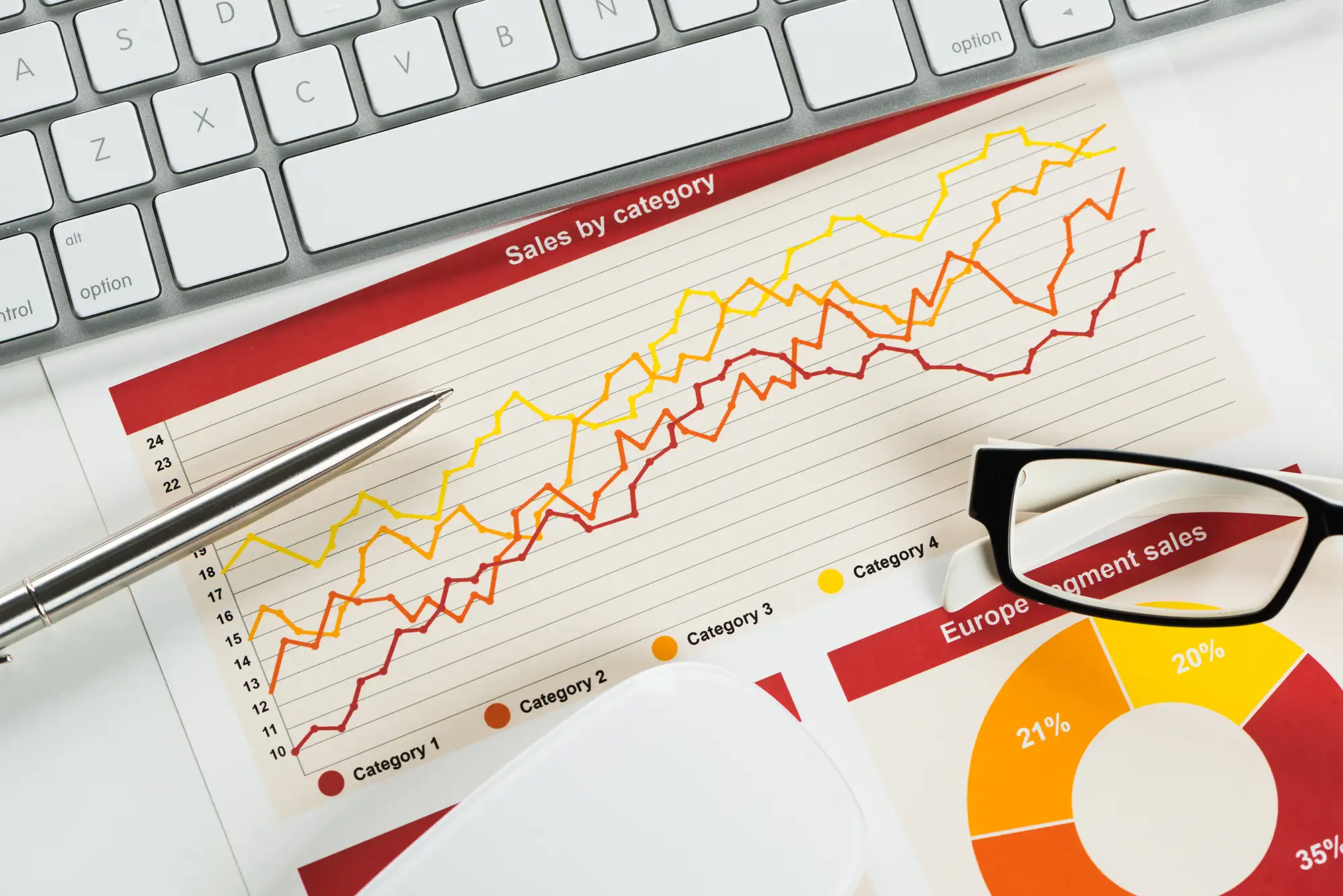 Marketing and Sales Enablement: 4 Challenges Facing Senior Teams Implementing Sales and Marketing Alignment
1.Organisational Structure
Sales and Marketing teams have traditionally operated as separate entities in many organisations. Business Development and sales may report to a Commercial Director or CCO with Marketing under a CMO or Marketing Director.  Where the strategic objectives, processes, budgets, targets, and goals are not aligned at Board level, it's difficult to see how a collaborative approach can be developed successfully across other levels of the organisation.
2. Technology and Data
 Sales and Marketing teams often rely on different technologies for collecting and measuring data. This creates data silos and makes it impossible to exchange insight.  According to their available data, they are both moving in the right direction – although not as a single unit.
And it's one thing that both teams agree on – the biggest impediment to alignment is a lack of accurate data on prospects and customers. Visibility into the marketing funnel is a top demand for sales leaders, just as better visibility on sales is a key demand for marketing leaders.
3. KPI and Metric Measurement
 For a typical marketer, a low cost per lead (CPL) is an indicator of a successful campaign. But this metric doesn't mean much to salespeople. This is because only around 10 to 15 percent of leads become conversions. Sales and Business Development metrics are more industry based. B2B business development professionals measure success by the pipeline of potential revenue generation. D2C success can be based on win rates and revenue generated. Without working towards a shared set of metrics, it's difficult to see or care whether the other team is succeeding.
4. Organisational Culture
There are historical reasons that the teams feel distanced from each other that will take some time to undo. Business Development and Sales receiving bonus payments for landing a new client – which has been driven out of a marketing campaign; Marketing trying to 'control' sales interactions as they are 'off-brand'; Business Development joyfully ignoring guidelines and strategy. And a complete lack of understanding of each department's challenges in achieving its goals. 
Do these challenges sound familiar? You're not alone. These issues present obstacles for many organisations.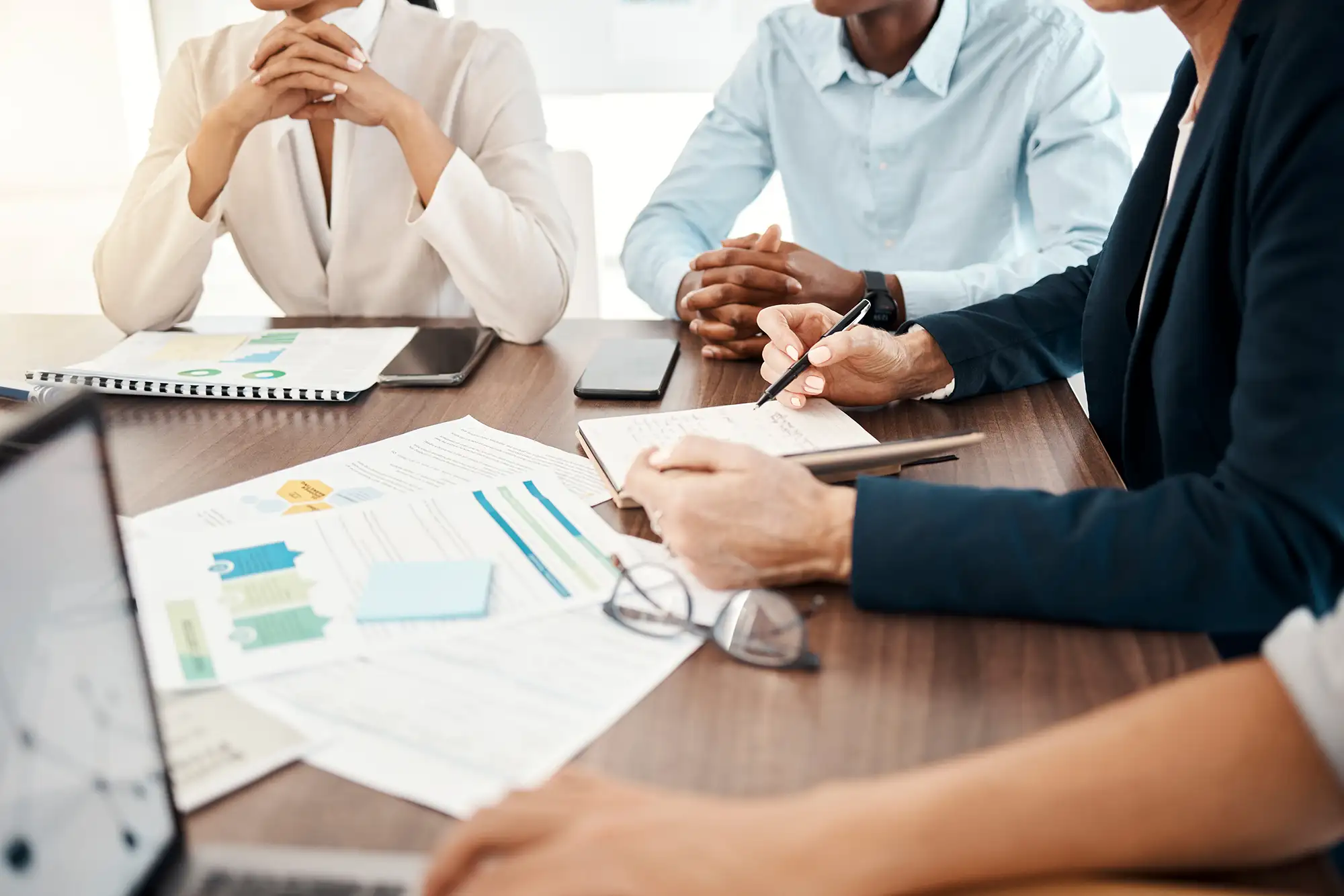 Some Insights: Marketing and Sales Enablement - Building a Bridge Between Business Development and Marketing
In most instances, creating a specific department that straddles both teams and strategies is not feasible or cost-effective. Getting the teams to work together is often difficult. Whilst the idea of sales and marketing teams socialising together, jumping on calls together, brainstorming together and having a group chat may be ideal, without a total transformation in culture and process, it's often a long way off. So how can you start the process of alignment? How do you speed up the process of having insights into what both departments need and combining goals to create successful strategies for both?
Marketing and Sales Enablement
Marketing and Sales Enablement is the process of aligning end-to-end marketing and sales strategies within an organisation to improve revenue, increase profit, reduce duplicated effort, and improve customer & client satisfaction.
Wouldn't that be lovely? But rather than trying to deliver a complete organisational change in structure, process and data from the top down, Marketing and Sales enablement can be achieved by breaking the strategic approach down into the following bite-size pieces, it's eminently more achievable:
Restructure and develop a single customer journey and website UX
Create buyer-centric relevant, and helpful content
Provide opportunities for business development and sales to engage with the strategic approach, breaking down silos
Develop shared insight and data
Develop an accurate and realistic buyer persona that works for both marketing and sales
Agree and measure joint KPIs
Build out an end-to-end process for marketing through to customer or client win
Use actual customer or client feedback to build relevant marketing material
Create brand consistency throughout the marketing/sales process
Create marketing-led sales assets
Whilst a strong Marketing and Sales Enablement strategy enhances the effectiveness of any organisation, it is particularly important for companies that face uncertainty or significant competitive intensity, that have business concentrated among a few large customers, or that are launching new products and services. Whatever the context, companies that implement an effective enablement strategy where sales and marketing are well aligned benefit from higher customer retention rates, higher sales wins rates, and faster revenue growth.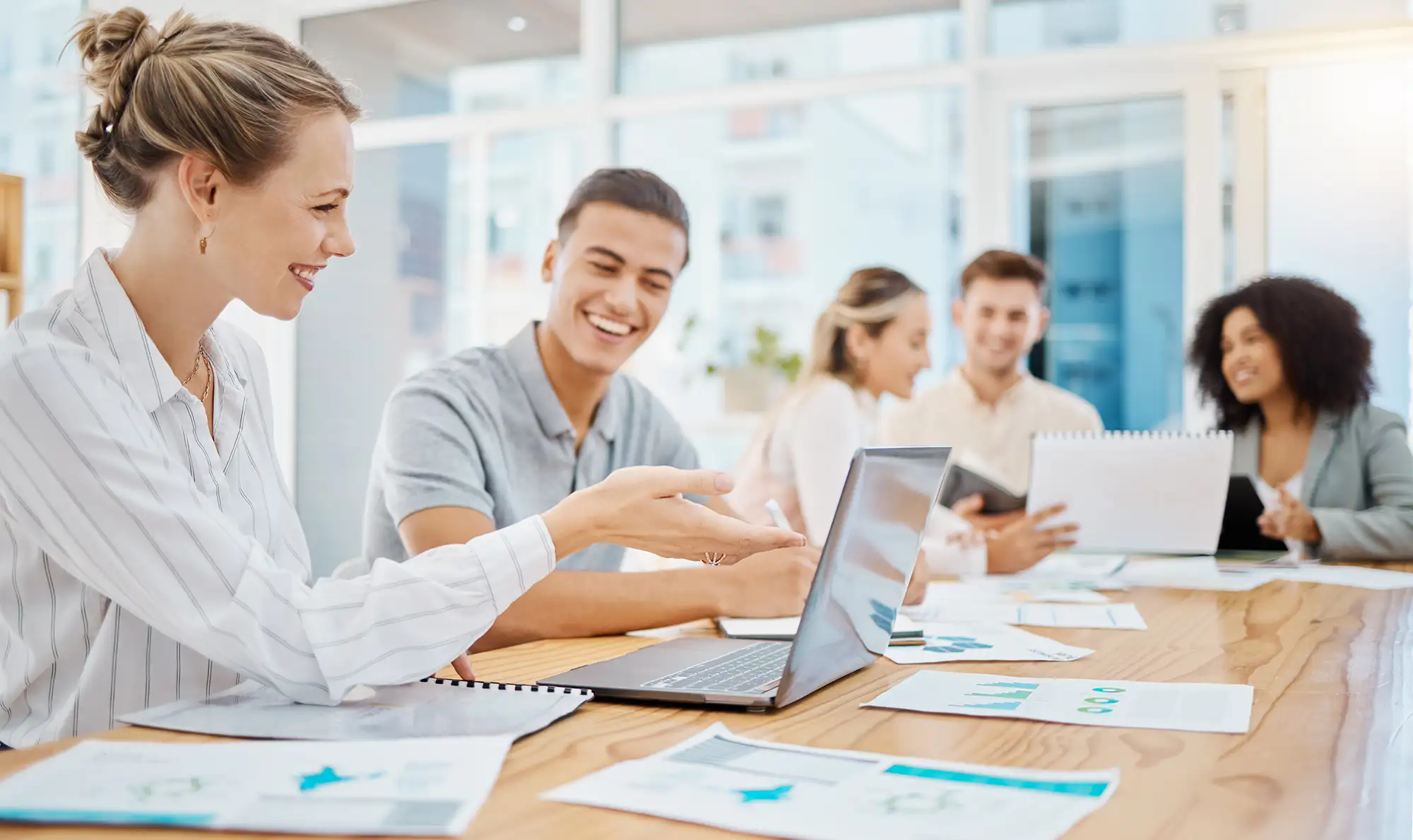 Summary: Marketing and Sales Enablement – A Major Opportunity for Business Growth
The business value of Marketing and Business Development alignment is clear. If well implemented, it presents a real opportunity for organisations to transform their approach, improve customer experience, and generate sustainable business growth.
While the benefits are clear, coordinating sales and marketing and enabling proper alignment can be challenging. Internal restrictions, silos and limited resources can mean that even when the solution seems obvious, moving forward can be a challenge.
At Axentia, we can help.
Axentia – Lead, Transform, Innovate, Develop
The Axentia team successfully bridges the gap between marketing and business development. We work with our clients to understand their organisation and its specific requirements, building end-to-end strategies to ensure all needs are met and the organisation benefits. This strategic alignment brings real benefits to your organisation – including business productivity, improved efficiencies, improved marketing ROI and increased business growth. The specialist marketing and business development team within Axentia uses real-world solutions to span marketing and sales and drive business growth.
Through our bespoke approach to Marketing & Sales Enablement, the Axentia team will ensure that they understand your business culture and immediate challenges to provide the most appropriate solution and enable you to attract and retain your customers and clients.
We will review the fundamental gaps in strategy, process, reporting, data, content, and culture that are impacting the ability to drive revenue, build profit and create client satisfaction.
Are you interested in exploring the process of creating greater alignment between your sales and marketing departments?