Investment in UK Biotech has been growing for several years. According to the UK BioIndustry Association, 2021 was the highest year on record for investments into UK Biotech and life sciences companies. £4.5 billion was raised in public and private financing, 60% (£1.7 billion) more than in 2020.
The global pandemic has accelerated this growth through a focus on both science development and personal health and wellbeing. UK vaccine development is a world-class example of what can be achieved, shining the spotlight on UK biotech. The pandemic also significantly shifted the approach to office working, freeing up office spaces, which are being converted to much needed lab spaces.
In the first quarter of 2022, UK Biotech companies raised a further £453 million in venture capital financing, the highest quarter for UK biotech VC financing ever recorded. Recent articles show that, despite intense demand, there is a severe shortage of quality laboratory space in the UK, highlighting a clear impediment to the growth and development of the Biotech and Life Sciences sectors.
Despite economic headwinds, large amounts of capital are being invested in both laboratory new builds and lab conversions. This article will focus on an important issue we should consider when thinking about designing and building much needed lab spaces. I will explore the benefits of building generic lab spaces relative to more specialised labs. What are the tensions between optimising for flexibility and optimising for efficiency? What tools or techniques can we employ to reconcile these tensions? I will look at these issues below, sharing insights from some of Axentia's experiences delivering lab design, development, and transformation services to our clients. I will discuss how, by using 'smart' and 'lean' techniques and ergonomic principles at the design stage, we can succeed in building efficient and future-flexible lab spaces, bringing real value to Biotech businesses.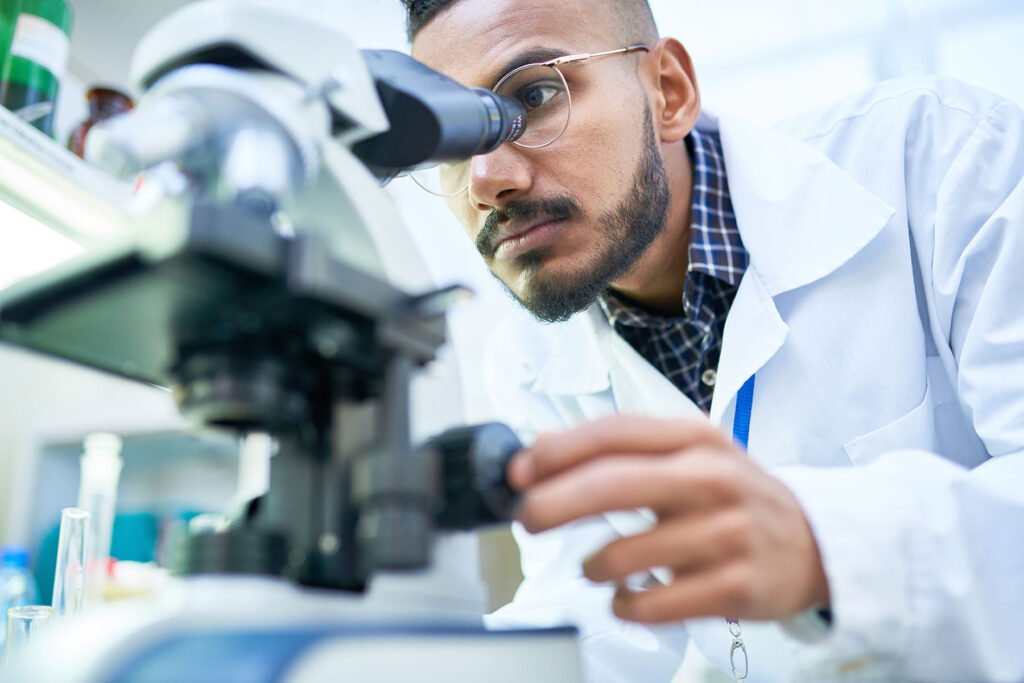 Building the Right Lab Spaces: Flexibility vs. Efficiency
At Axentia, we work with clients to deliver an end-to-end lab design, build and start-up service, guiding scientific processes from bench to operational reality. We also work with clients to upgrade their operations, moving or expanding their existing lab facilities. One of the most important things we've learned is that, whether the lab focuses on testing, research, or on manufacturing, the utilisation of ergonomics and 'Lean' techniques to optimise process flow is vital to getting the best lab layout designs for our clients.
There will always be a tension between generic and specialised lab spaces. Generic labs are constructed with pre-determined specifications for fit-out, covering areas such as surface finishes, benching, air handling and lab gas supply. These labs are designed to be easy to configure and reconfigure. This flexibility means generic lab spaces are suitable for many different businesses, like incubator lab complexes, as the spaces can be easily altered depending on the needs of the occupier. Specialised labs, however, are designed specifically for the client's application, with highly efficient process flows in mind. Although more efficient, these labs are more difficult and expensive to reconfigure for a different user. Smart techniques at the design phase and embracing lean techniques can face into this tension between specialised efficiency and generic flexibility. By scrutinising the process flow and the clients' scientific processes, we can produce an optimised result depending on the needs of the lab teams.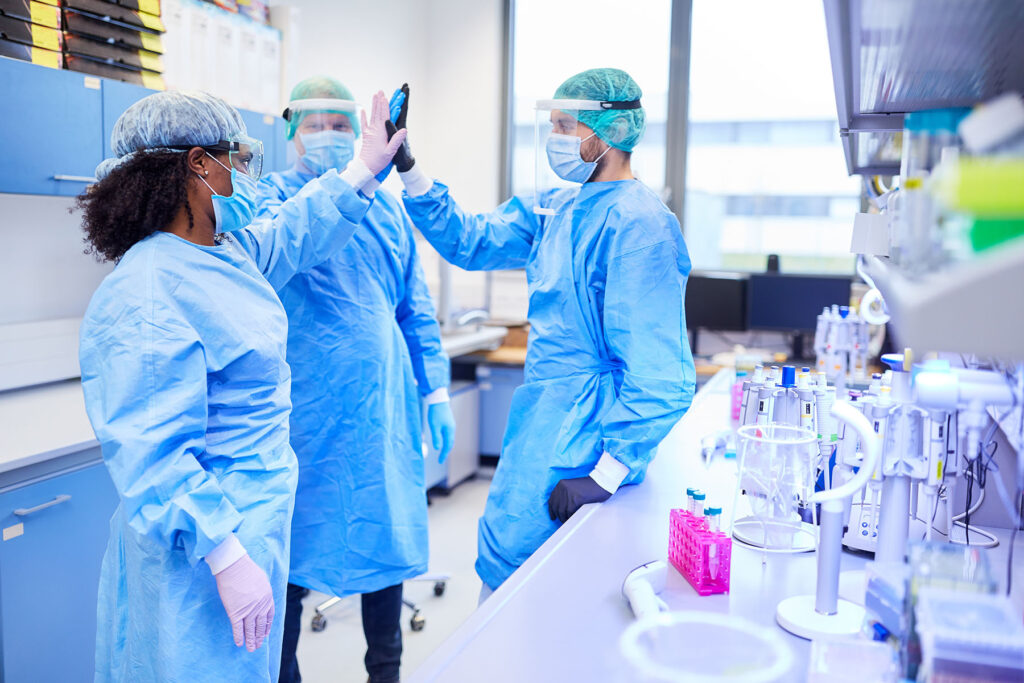 Some Insights: Using Lean Techniques to Optimise Lab Spaces
With the rush to build UK lab space underway, it's important to be aware that while it may be easier to build generic lab spaces, they may not always be the best solution. A 'biscuit cutter' approach can be taken to the design and build of generic labs, reducing lead time and cost. Labs doing very first-stage development work can utilise generic labs, but by the time an operation has started to develop processes – especially those involving any level of volume – the process flow becomes extremely important, and generic spaces may be far from ideal.
By using lean techniques, focusing on improving efficiency and workflow, and embracing continuous improvement, it is possible to design and build efficient lab spaces that are future-flexible and aligned with process flow. These techniques can also be employed to develop and transform existing facilities. At Axentia, we recently completed a lab build where our solution helped to minimise costs at the build stage, while also offering the flexibility to upgrade to a higher specification of environmental control/containment if desired. While prioritising process flow, we designed the lab plant rooms to be large enough that they would be able to accommodate enhanced equipment in the future for multiple air pressure cascade regimes. We also installed double-ended airlock entries to the lab spaces, allowing the same lab to be used by two departments that use similar control environments and processes.
In another recent project, we used lean techniques to inform our design of the ground and upper floor structures for a 30,000 sq ft new-build lab complex. Optimising process flow, we devised a new second-floor support structure that didn't require large, pile driven-columns. The new ground floor lab space is now reconfigurable, providing flexible spaces for future operations. By beefing up the floor slab and using lots of smaller columns buried in laboratory walls on the ground floor, we removed the need for large columns stuck out in the middle of the labs that would negatively impact the workflow. Using smart and lean techniques to guide the design and development can help create lab spaces that prioritise process flow and efficiency, while also providing sufficient flexibility to anticipate and accommodate possible future demands.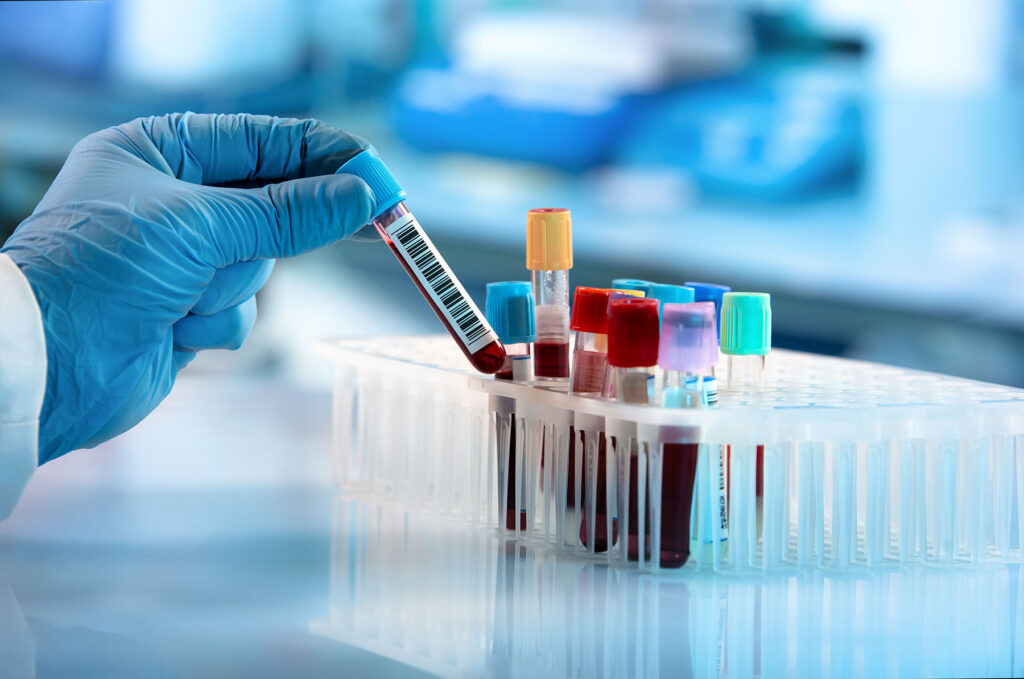 Conclusion: UK Lab Spaces – Build Smart, Build Lean
As we have seen, UK Biotech is booming and there is increasing demand for quality lab spaces. Whether new builds or lab conversions, the development of more lab spaces is essential for the future success of the UK Biotech sector.
Utilising smart and lean techniques to inform lab space designs can bring real value to Biotech companies, producing lab spaces or upgrades that can reconcile competing demands for efficiency and flexibility. These techniques can help to determine the most cost-effective lab solutions and help to optimise lab spaces while also providing the flexibility to adapt to future needs.
Axentia – Lead, Transform, Innovate, Develop
Axentia Biotech teams work with clients to deliver an end-to-end lab design, build and start-up service, taking our client's scientific processes from bench to operational reality.
Are you an organisation looking to develop new lab spaces for testing, research, study, or manufacturing?
Are you interested in moving or expanding your existing operations?
Axentia Biotech can help. Our teams specialise in lab design, build, and start up services, regulatory accreditation, programme management, and ongoing lab facilities management. We can also work with you on the further development and transformation of existing facilities.